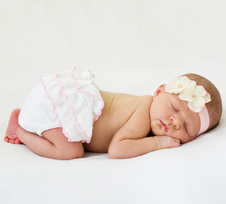 OBGYN Services in Frisco, TX
From adolescence onward, you want healthcare specifically aimed at a woman's special needs. Dr. Jordan Mitchell offers a variety of gynecological and obstetrical services in her Frisco office including well woman exams, prenatal care, and labor and delivery to keep you healthy and help you as your family grows. She understands that every woman has different needs and dreams, and she will tailor her care just for you, listening closely to your concerns and desires before creating a personalized treatment plan that fits your lifestyle and health goals. From adolescent gynecology to menopause care, Dr. Mitchell can guide you toward excellent health at every stage of a woman's life.
Explore some of the services offered in our Frisco office. If you have any questions, don't hesitate to call us. Your gynecological and obstetrical care deserves our closest attention, and Dr. Mitchell is here to listen and answer all of your questions so you can achieve a healthy, happy you.
Complete Routine and High Risk Obstetric Care
Obstetrical and Gynecologic Ultrasound
Routine Well-Woman Exams
Adolescent Gynecology
Gynecologic Surgery
Laparoscopic Surgery
Infertility Assessment and Ovulation Induction
Contraception Management and Emergency Contraception
Menopause and Hormone Replacement Therapy
Urinary Incontinence
In Office Procedures Including Endometrical Ablations and Essure Permanent Sterilization
Schedule your gynecological or obstetrics appointment today by calling our Frisco office. We serve women from Frisco, Plano, McKinney, Little Elm, Celina, and Prosper as well. Dr. Jordan Mitchell provides professional care for your most intimate health needs.